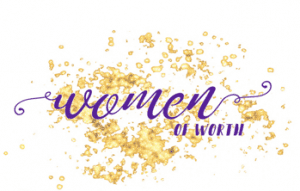 Women of Worth (WOW) is an empowerment program for women to walk alongside other women, while sharing the struggles and joys of life and deepening their faith.
Our goal is to help women see their own value and to bring the churches together in unity. We host bible studies, women's empowerment nights, mentorship, and counseling.
Like many places in the world, multiple families in Belize are broken with women needing resources to take care of their children, let alone to follow their dreams. Because of the poverty level and a lack of opportunity, they  often find themselves in unhealthy, and often abusive, relationships to gain financial stability.
Our desire is to walk alongside these women and help them to reawaken their God-given callings, to give them hope and a sense of purpose.
Women's Bible Study
A small group created to share life together and grow deeper relationships with Christ. Our desire is to help women see their value in Christ as we encourage them build friendships crossing the cultural and socioeconomic lines, encouraging women through spiritual growth and reaching out to them with the love of Jesus. 

Women Empowerment Nights
This program is held once per month with various speakers, a time of worship, and snacks. WOW meetings are built to create a deep and intimate community of encouragement and empowerment for both expat and local women in the community of San Pedro. 

Mentorship and Counseling
A program created for women who need counseling or a mentor to walk with them through life's struggles.
Our team has a global heartbeat for the brokenness all over the world.
Our heart is to provide awareness, resources for prevention, and opportunity for restoration wherever God leads us.